Singing The Bones Salon with Lydia Violet, M'Gilvry Allen, and Kele Nitoto
Elder Apothecary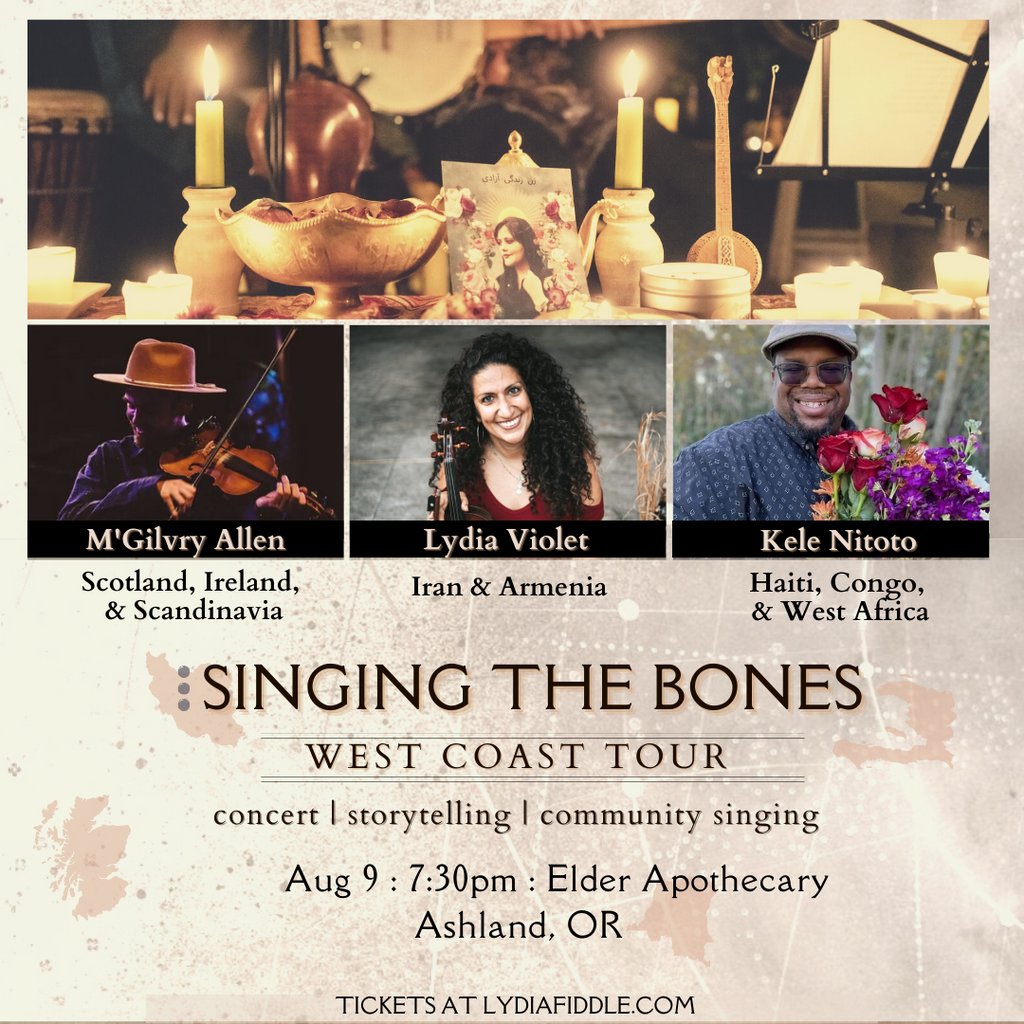 August 9th at 7:30 pm
A Celebration of Ancestral Reconnection in the Diaspora: featuring live music and community singing.
Catch the Vibe: https://youtu.be/FL2tg9hU-nk
Through an evening that is part musical performance & part sing-a-long, artist-activist Lydia Violet takes us into the realms of Singing the Bones, a program she has spent these past years working on, encouraging the reconnection to ancestral cultures through music and story. Many of us grow up disconnected from our ancestral cultures, requiring us to consciously turn towards our histories and study to learn the foods, festivities, folklore, and songs that lay there. Tonight is a celebration of three American artists who have pursued this path of connection, sharing some of the bounties of what they have found. 
Lydia will share songs from her Iranian and Armenian heritages, rich with poetry and longing. M'Gilvry Allen will share fiddle tunes and ballads from his Scottish, Irish, and Scandinavian ancestries, luring us in with rhythm and strings. And Kele Nitoto will share music from Haiti, Congo, and West Africa, drawing from his multiple generations of a musical family from Oakland itself. And once again, these three artists will collaborate together on some songs!
You're invited to come and enjoy the sounds, and learn some tunes as well! We will also teach you some songs throughout the night, summoning the joy of singing together. We hope to weave a soulful thread for that which feels tattered and longs for peace and reconnection.